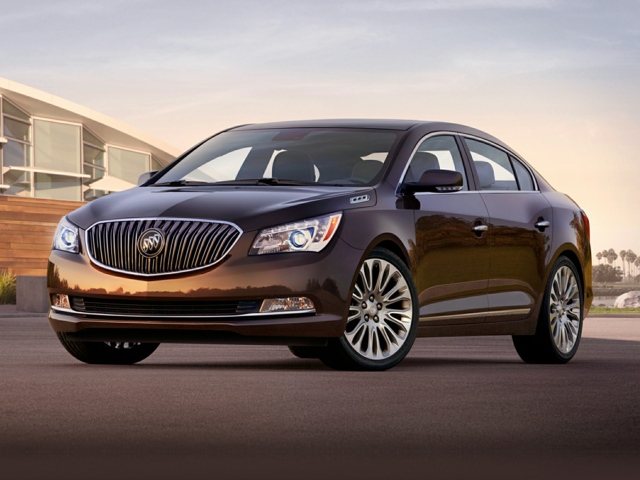 If you are looking for a vehicle that uses alternative fuel, stop by SouthTowne Motors to choose one of the many vehicles that run on diesel, hybrid power or electric power. The type you choose depends on how much you drive and why you need the vehicle, whether for hauling a trailer, commuting or frequent road trips.
2014 Buick LaCrosse
This hybrid model features a 2.4-liter four-cylinder engine and an electric motor. It gets 36 mpg* on the highway. Features include remote engine start, four-wheel ABS brakes, ABS and driveline traction control and power heated mirrors.
2015 Buick LaCrosse
The 2015 model year also features a 2.4-liter four-cylinder engine and electric motor; and it is also gets 36 mpg* on the highway. Features include Bluetooth, four one-touch power windows, a 15-horsepower electric motor, transmission hill holder and remote power door locks.
2014 Cadillac ELR
The Cadillac ELR features a 181-horsepower gas hybrid engine, interior air filtration, a heated steering wheel, power heated mirrors, navigation, rain sensing wipers, heated front seats and door mirrors, keyless ignition, remote engine start and a tire pressure monitoring system. The ELR also features the Y40 Luxury Package which includes IntelliBeam headlights, rear cross traffic alert, side blind zone alert, and 20-inch by 8.5-inch aluminum with midnight silver pockets.
How Hybrid Engines Work
A hybrid engine combines the best of electric motors and gas engines. Depending on the configuration, the hybrid could increase power, improve fuel economy, or even add additional auxiliary power for electronics.
The three types of hybrid vehicle are automatic start/shutoff, regenerative braking and electric motor/drive assist. With the automatic start/shutoff version, the system turns off the gas engine when the vehicle comes to a stop, then automatically starts it again when you press the accelerator. Fuel economy increases because you prevent wasted energy while your vehicle idles.
Regenerative braking uses an electric motor to apply resistance to the drivetrain, which makes the wheels slow down. As the wheels slow, they create energy; and that energy turns the electric motors. The motor acts as a generator to convert energy into electricity. The electricity is stored in battery until it's needed.
The electric motor/drive assist version uses an electric motor to provide more power to help the engine make the extra power needed during acceleration, hill climbing and passing. Since the electric motor provides a ton of "help," a smaller engine may be used, thus saving gas.
Stop by SouthTowne Motors today to test drive one of our hybrid models or any of the other models on the lot.