Your local Atlanta Car Dealer offers great deals on the 2013 Chevy Spark and Chevy Sonic, and along with this great new car comes some even more exciting news. Chevy has announced some great news for drivers who are planning on purchasing or have already purchased the 2013 Chevy Spark or Chevy Sonic. Vehicles with Chevy MyLink are now available with Siri, the popular voice activated intelligent assistant.
Chevy is the first auto manufacturer to offer this revolutionary new technology. The service is free for all existing customers who have a compatible IPhone. Through the MyLink entertainment system, uses can direct Siri to perform a wide range of tasks, all while keeping their eyes on the road.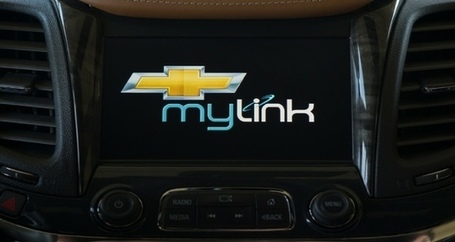 This is a great service for anyone and everyone because of the great advances in safety it offers. Siri enhances the safety of the hands free functionality of the MyLink system by offering eyes free functionally. Nothing is more important than a driver keeping his or her hands on the wheel and eyes on the road.
With the Siri system installed users are now able to do a large number of tasks while keeping their eyes on the road and hands on the wheel. For example, they can now make voice activated calls to people on their iPhone contact list. This is great for businesspeople that are on the road or parents who wish to call and check up on their kids before they get home. Siri combined with MyLink eliminates the need for a Bluetooth device and allows the user to make calls without fumbling with buttons.
Siri also allows users to ''read and write" text messages by using voice commands. This a great safety feature for people who are constantly texting, and can be a great way to keep a teen driver focused on the road while driving. Siri allow allows the driver to access their calendar and add appointments.
All of these and the other great features offered by adding Siri to your MyLink in your Chevy Sonic or Chevy Spark are great ways to keep you and your family safer, all while simplifying your life. Your Southtown Newnan Chevy Dealer can help you get started with all the great deals on they have to offer on the 2013 Chevy Sonic and Chevy Spark. When you come on down, be sure to ask about the new eyes free integration for Siri and go ahead and check it out for yourself.