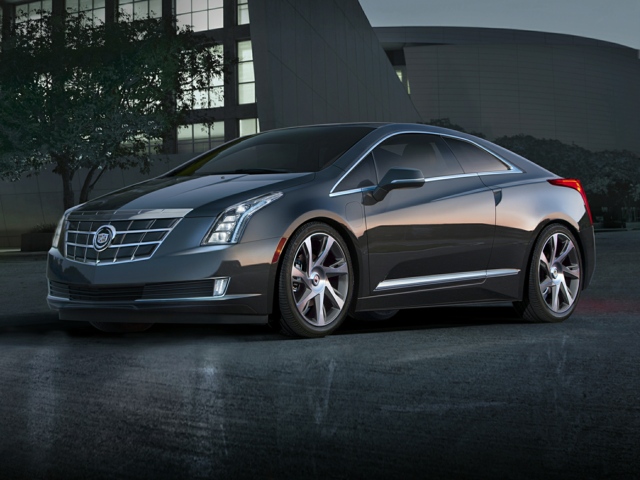 Cadillac is introducing a new, state-of-the-art coupe which is their version of a hybrid vehicle. If you have always wanted an eco-friendly car with a luxurious style, the wait is over. The new Cadillac ELR is just the ticket to great mileage, a reduced environmental footprint and fantastic flair. This beautifully crafted vessel has an advanced electronic drive system and an onboard generator which has Art and Science balanced perfectly.
As far as the luxury goes with this car, the accents and features are stunning. The aerodynamics of this two-door beauty allow for little resistance while remaining sleek. The design includes jeweled tail-lamps that are engineered to enhance the aerodynamics as well as adding to the look and feel of the car. Even the headlights have been designed to showcase the vertical light-blade technology projected by LEDs. The door handles have also nearly been hidden due to the recessed design giving it a smooth and unbroken appearance. Just touching the inside of the handle opens the door.
The interior of the vehicle is just as lavish with the use of varied materials in every inch of the car. There is a harmonious balance of either Olive Ash or Laurel wood, carbon fiber, premium leather, suede microfiber and satin chrome accents. Auto-heated seats is another useful feature that the ELR will activate when the weather is cold outside. Other technology features include mood-setting lighting, automatic cupholders and a customizable instrument panel.
Of course, the biggest centerpiece to this newly designed work of art is the advanced electric drive system which lets you travel worry-free and with little gasoline. This system gives the ELR the power to regenerate the battery on demand while giving you the power when you need it. The charging time varies from 12.5 hours to 18 hours using a standard 120V supply. You can use a 240V power supply which will fully charge the battery in five hours or less. There are also four different drive modes to provide exactly the type of power you need.
Features such as Adaptive Cruise Control and Safety Alert Seats are just part of what sets this amazing vehicle apart from the rest. This exciting new coupe will be available soon at your Newnan Cadillac dealer.