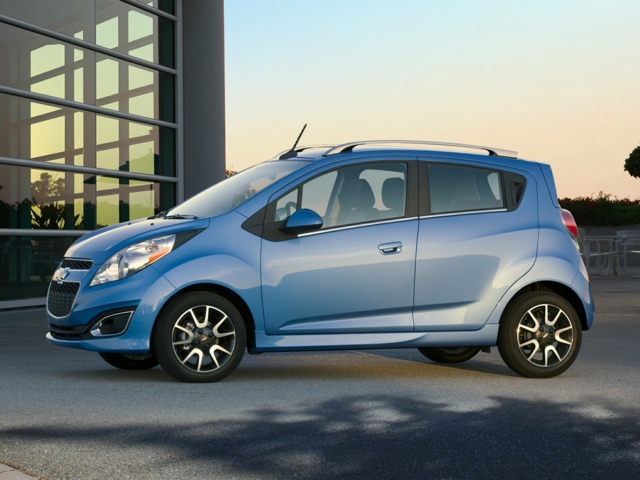 Many of us desire a new vehicle or perhaps you simply are in the market because you need one. No matter the reasoning for it, or whether you want a new or used one, we will have a vehicle to fit your budget. It's easy to upgrade that old clunker for something more stylish and technology savvy at your friendly Newnan car dealership. Just take a look at the exciting vehicles we have on our sales lot.
The 2014 Chevrolet Spark LS is just the vehicle to get you where you need to go in style. It's also a great car if you are trying to become more eco-friendly since it gets 30 mpg city and 39 mpg highway. Just a few of the amazing features of this compact car are satellite communications such as OnStar, a tire pressure monitoring system, privacy glass and more. The Chevy Spark comes in a variety of fun colors as well making for customization like nothing else. We have this car for under $15,000.
Everyone knows that Hondas are exceptional quality cars, they're dependable and they seemingly last forever. If this sounds like a car for you, check out the 2005 Honda Accord LX we have for sale. This beauty has only 114,700 miles on its 2.4L engine and was well-cared for inside and out. Imagine cruising down the road with this sedan and bypassing gas stations with the help of 34 mpg highway. The gray cloth seats have been treated well and the entire vehicle is cleaned and ready to take you where you need to go. At only $10,995, what more can you ask for?
We have lots of fun and exciting cars and trucks to choose from. We even take motorcycles for trade-ins, so we are able to sell these as well. Right now, we have a 2009 Yamaha motorcycle that has only 6,384 miles on it. It is a 6-speed automatic and is in great condition. The detail is beautiful and it is shiny, clean, and ready to go.
Come see the best in cars, trucks, SUVs and more at SouthTowne Motors. When your vehicle needs service, keep our service department in mind.